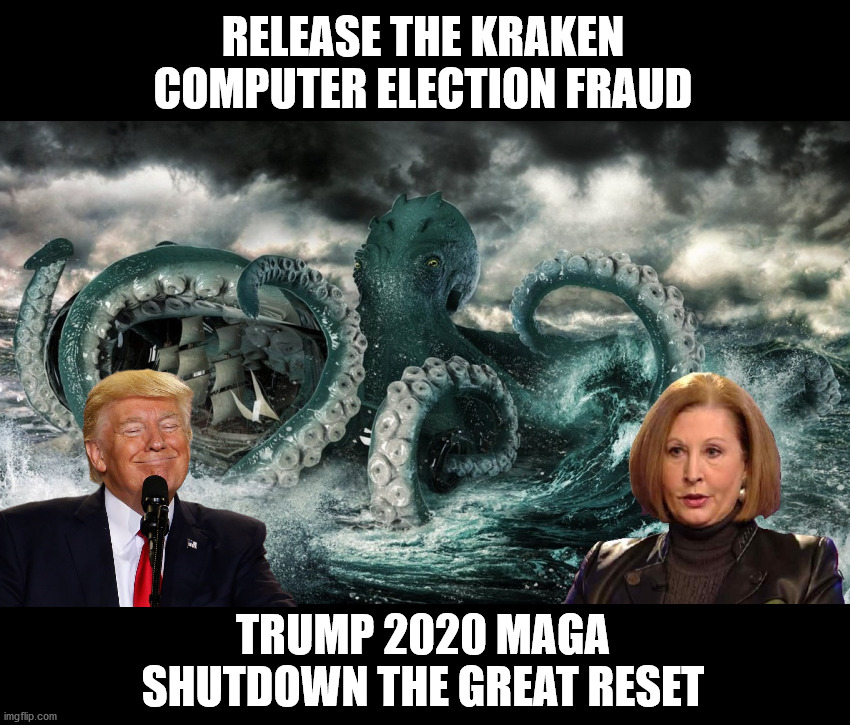 Sidney Powell is a skilled and experienced attorney with an acute legal mind, and a commitment to the Constitutional Republic of these United States. Now in private practice, Sidney is a former Assistant United States Attorney, and the author of Licensed to Lie: Exposing Corruption in the Department of Justice. Today she is dedicated to investigating election fraud, and to restoring integrity to American elections. Despite the harsh treatment she has received from the mainstream media and having been subjected to litigation, Sidney Powell and her team persevere in their pursuit of the truth. They do so honorably and with dignity, and respect. Our support for Sidney Powell, and other great patriots like her, should always reflect the same, and govern the ways in which we conduct ourselves.
Below you'll find ways to follow news and updates directly from Sidney Powell. You may also enjoy her Conservapedia Page which includes an extraordinarily detailed timeline of events, and an extensive list of linked references. Sidney is a fearless champion among us as she leads the charge to RELEASE THE KRAKEN. Entries are in review for the Kraken Logo, and a winner should be announced soon!
Learn More About Sidney Powell's Plans for Memorial Day Weekend in Dallas…
For God & Country Patriot Roundup 2021 at The Patriot Voice
News and Updates from Sidney Powell…
Defending the Republic at Defense of the Republic
Sidney Powell at Conservapedia
Reading in the News…
Posted at The Gateway Pundit: "Sidney Powell: We Are Living Under a Communist Totalitarian Regime" (AUDIO) By Cristina Laila
Posted at The Epoch Times: "Sidney Powell Says Democrat Governor's Request for Sanctions Is Too Late" By Jack Phillips
Sidney Powell's book, Licensed To Lie: "This true legal thriller debunks everything the media and the government told us about the Department of Justice's destruction and prosecution of the venerable accounting firm Arthur Andersen, Merrill Lynch executives who did one business transaction with Enron, Alaska Senator Ted Steven's, and more. The common thread through it all is a cabal of narcissistic federal prosecutors who broke all the rules and rose to great power. Still in the news today–Robert Mueller's "pitbull" Andrew Weissmann and other members of Obama's inner circle–are wreaking havoc on our Republic. This is the book that began exposing "the Deep State."" Buy it here!
A Thoughtful Quote to Share…
"Loyalty to country ALWAYS. Loyalty to government, when it deserves it." – Mark Twain