Important Issues
News covering the most important issues of this time, including vaccine passports, election integrity, MAGA, the horrific farm murders in South Africa, and much more is linked below and organized by subject areas. You'll see that the balance of coverage will adjust with the unfolding of events and changing conditions through the days, weeks, and months ahead. Our goal is to keep our readers informed and connected with the media in ways that help everyone to build a bigger and more complete picture of the world in which we're living – and in so doing, to encourage lifestyles dedicated to awareness, self-sufficiency, and preparedness.
We hope you'll share with others. Do this with dignity, respect, and courtesy. Make places for differences in viewpoint, and individual perspective. Learn to listen, and practice this skill daily. Life is not a one-size-fits-all experience, and each of us can learn from those whose journeys have been different from our own. Stand on the right side of history. Do so with confidence, and humility. Thank God for every blessing in ALL THINGS.
MAGA America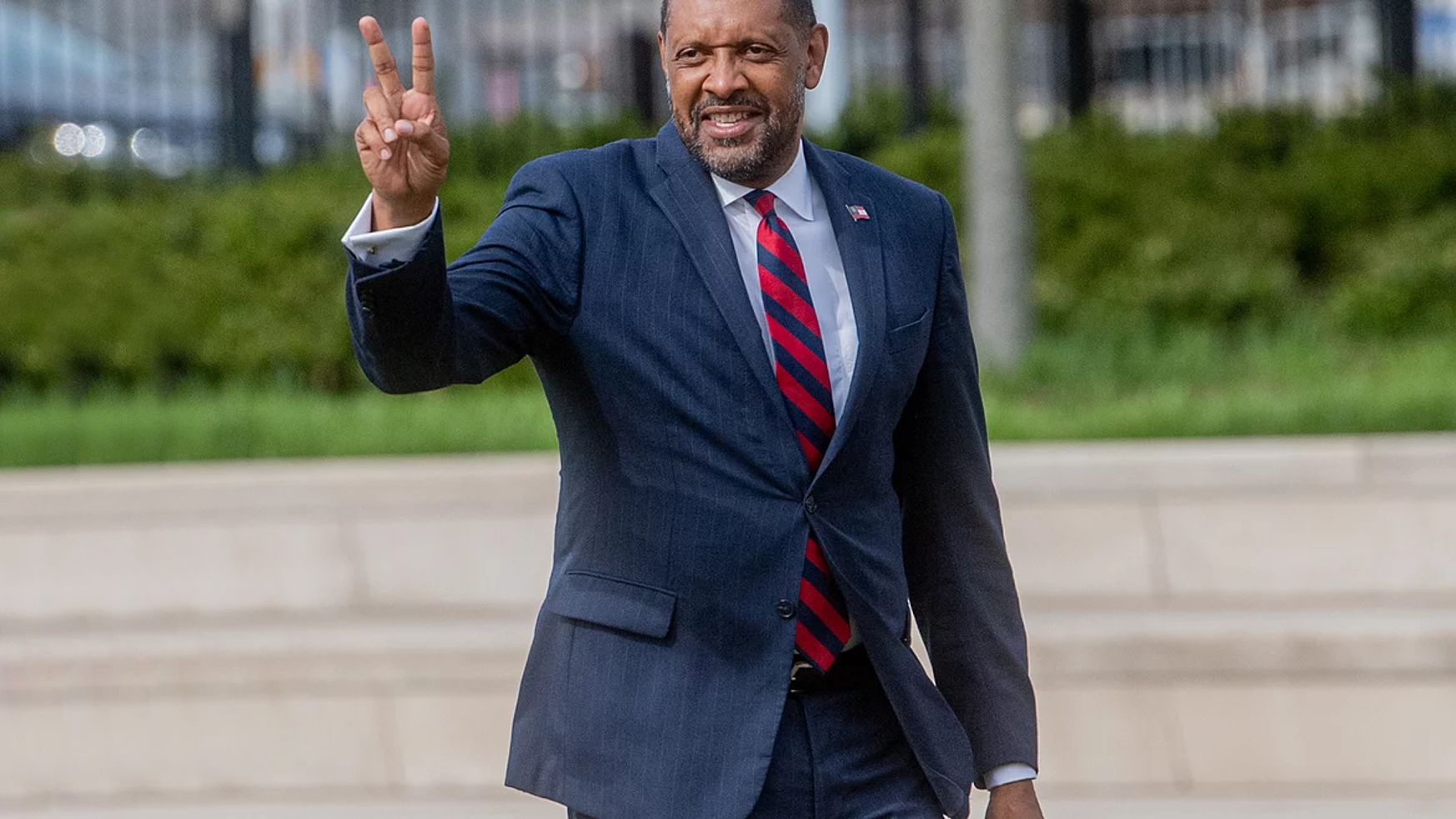 Posted at The Thinking Conservative: "Vernon Jones for Georgia Governor" By The Thinking Conservative
"As a Pro-Trump Republican, Vernon Jones is running for Georgia Governor on a Georgia First platform, committed to approaching every issue through the lens of what is in the best interest of Georgians."

Posted at The Gateway Pundit: "BREAKING: President Trump Will Visit the US Border with Texas Governor Greg Abbott on June 30th!" VIDEO By Jim Hoft
American Energy Independence
Posted at The Liberty Daily: "Judge Preserves America's Energy Independence and Saves Joe Biden from His Own Idiotic Presidency" By J.D. Rucker
"The worst possible scenario for Joe Biden and the Democrats, not to mention the United States itself, was staved temporarily as a federal judge has issued an injunction on White House attempts to curtail offshore drilling. The move will be panned by mainstream media and their Democrat puppet masters, but quietly they're all breathing a sigh of relief as gas prices continue to surge upward."
Election Integrity
Posted at The Gateway Pundit: "This is the Battle of Our Lives – If the Result Stands… This will be the end of American Democracy" – Dr. Peter Navarro Joins Gateway Pundit's Jim and Joe Hoft on Latest Updates in Election Investigations" By Jim Hoft
Posted at The Gateway Pundit: "EXCLUSIVE: YES, SQL Found on Voting Machines in PA and MI Indicates Election Data Could Be Read and/or Manipulated" By Joe Hoft
"The fact that SQL was located on the Dominion Voting Machines in Fulton County, Pennsylvania, and in Antrim County, Michigan indicates "yes" data may have been queried and/or altered in the 2020 Election."
Posted at The Conservative Treehouse: "Matt DePerno Outlines New Evidence of Election Manipulation Surfacing in Antrim County Michigan"
"Matthew DePerno has been attempting to navigate lawsuits through the unfriendly court system in Michigan in an effort to expose electronic manipulation of the 2020 election that took place.  The Michigan legislature do not want to assist any investigative audit or forensic audit of Michigan voting systems.  Despite the intransigence of the political system and judicial system DePerno is persisting. "
Biological Warfare, Pandemic, Contagion and COVID-19
Posted at Breitbart: "Exclusive – Mike Pompeo: Wuhan Lab Still Operational, Next Virus Could 'Kill Not 3 Million, But 30 Million" By Robert Kraychik
Posted at The National Pulse: "EXC: As Trump Banned China Travel, Fauci Funded Wuhan Lab Studies Calling For 'Collaboration'" By Natalie Winters
"Published on February 3rd 2020, the paper entitled Synergistic China–US Ecological Research is Essential for Global Emerging Infectious Disease Preparedness was authored by researchers from the notorious EcoHealth Alliance and several Chinese Communist Party-run scientific institutions, including the Wuhan lab."
Posted at Natural News: "Europe officially launches covid "vaccine passports" after clueless media dismissed the idea as "conspiracy theory"" By Ethan Huff
"For months, the mainstream media has been decrying the idea of Wuhan coronavirus (Covid-19) "vaccine passports" as some kind of wild conspiracy theory drummed up by "science deniers." But now, the European Union is introducing them for real, shifting the world one step closer towards a full-fledged mark of the beast."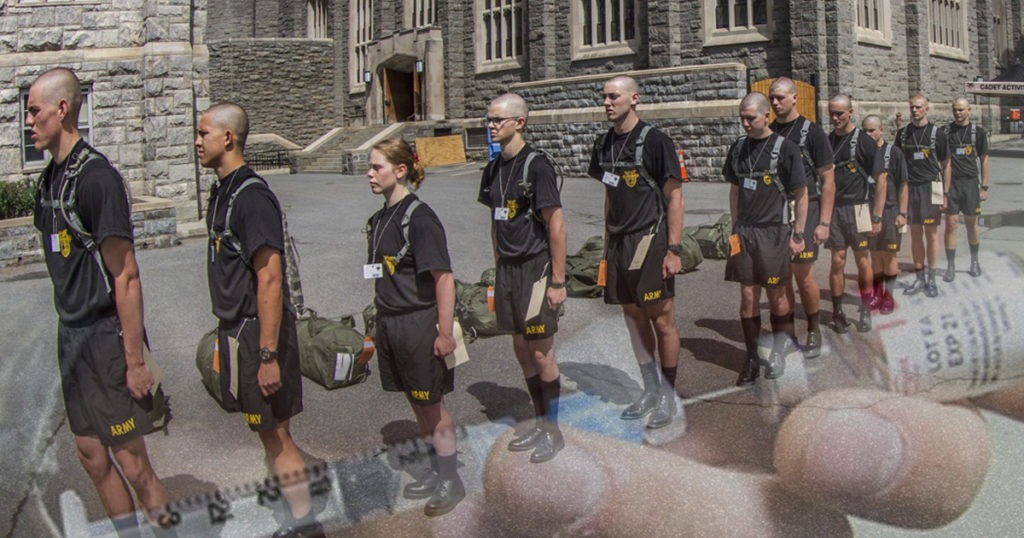 Posted at The National File: "EXCLUSIVE: Biden's Military Puts West Point Cadets in Solitary Confinement If They Refuse COVID Vaccine" By Jack Hadfield
"Military cadets at West Point Academy who refuse to take one of the controversial COVID vaccines are being put in solitary confinement, with more stringent restrictions than those who tested positive for the virus."
Economic Secession
Posted at We Love Trump: "UPDATED: Full List of All Retailers Who Have Cut Ties with Mike Lindell's MyPillow" By Noah
Inflation and the U.S. Dollar
Posted at CD Media: "Inflation Is Not Coming, It's Here…Dust Off That 'Misery Index'" By CD Media Staff
"Inflation is not coming, it's here. It's time to dust off Jimmy Carter's 'misery index'. Most people do not remember gas lines, 20% home mortgage interest rates, and stagflation. It's time to open those history books and look at what horrible economic policies actual create – misery."
Posted at NewsMax: "U.S. Inflation Expectations Build in June Survey of Economists"
"…Compared to a year earlier, the CPI is now forecast to remain above 3% through March 2022, peaking at a 4.3% year-over-year gain in the current quarter, according to the median forecast in a June 4-9 survey of 77 economists. Data out Thursday showed the gauge rose more than expected for a third straight month."
Posted at PJ Media: "A Terrifying Omen for America Under Biden Just Got Worse" By Tyler O'Neil
"On Tuesday, the Labor Department confirmed yet another sign of inflationary economic doom: the producer price index (PPI) increased at a record rate in May, surging 6.6 percent over May 2020 levels."
Political Persecution
Posted at The Liberty Daily from Trending Politics: "Tucker Goes Scorched Earth, Says FBI Operatives Are Part of Organizing the Capitol Riot" By Martin Walsh
"Fox News host Tucker Carlson wasted little time on Tuesday night going scorched earth on the FBI. On his show, "Tucker Carlson Tonight," he accused FBI operatives of "taking part" in organizing the Jan. 6 mayhem at the U.S. Capitol.
Posted at Revolver News: "Unindicted Co-Conspirators in 1/6 Cases Raise Disturbing Questions of Federal Foreknowledge"
Corruption and Government Accountability
Posted at Sara A. Carter: "Disgraced McCabe says FBI 'never really uncovered' motive behind congressional baseball shooting" By Jenny Goldsberry
"McCabe, who was fired in March, 2018, for lying multiple times to the the DOJ's Inspector General's investigators about his role in the Russia investigation into President Trump, [then] went on to cover up the FBI's failure to resolve the investigation into the shooting that targeted Republican members in 2017.
Cybersecurity
Posted at Breitbart: "Critical Entities Targeted In Suspected Chinese Cyber Spying" By AP
"…The hack of Pulse Connect Secure networking devices came to light in April, but its scope is only now starting to become clear. The Associated Press has learned that the hackers targeted telecommunications giant Verizon and the country's largest water agency. News broke earlier this month that the New York City subway system, the country's largest, was also breached."
National Security
Posted at J.R. Nyquist: "Invasion America?" By JR Nyquist
"…Think of it this way: bombs cannot take over a country. Only soldiers can do that. The real question is: How would you get Chinese soldiers into the United States in the opening days of a war? There are at least three scenarios: (1) you could move military personnel by ship to prepared enclaves in Mexico on the eve of war; (2) you could move military personnel by ship toward American ports; (3) you could fly troops to specially prepared airfields."
China
Posted at Townhall: "The China Threat is Real and Upon Us" By D.W. Wilber
"So what's all this concern about Communist China? Well, let's start with a little history lesson. From 1966 until 1976 the great 'Cultural Revolution' took place in Communist China. Led by the Communist Party leader Mao Zedong, the end result was that upwards of twenty million Chinese citizens simply ceased to exist."
Iran
Posted at The Washington Free Beacon: "Biden Admin Prepared to Lift Sanctions on Iran's Top Terrorism Financers, Senator Says" By Adam Kredo
"The Biden administration is prepared to lift sanctions on the Iranian regime's primary vehicles for terrorism financing, according to the ranking Republican on the Senate Committee on Banking, Housing, and Urban Affairs, which is investigating Treasury Department efforts to waive these crippling measures."
Venezuela
Posted at The National Interest: "A New Era for Iran's Ambitions in the Western Hemisphere" By Ilan Berman
"Two Iranian warships recently steamed around the southern tip of Africa into the Atlantic, most likely en route to Venezuela. The story is one that has largely been ignored by both the media and the White House, which has minimized the impending maritime lash-up by opining that "buying armament [from Iran] won't put food on the table for Venezuelans.""
South Africa
Posted at South Africa Today: "10 Farm attacks, 2 farm murders in South Africa, 1-15 June 2021"
"In the first fifteen days of June 2021, there have been ten farm attacks and two farm murders in South Africa. During the month of May 2021, there were 23 farm attacks and 3 farm murders in the country. During the month of April 2021, there were 24 farm attacks and 7 farm murders. The government is doing very little to curb these attacks and in fact deny the existence of these heinous crimes and the police refuse to view these atrocities as priority crimes."
Russia
Posted at Just the News: "Hunter Biden, Burisma pals tried to enlist help of Secretary Kerry's daughter" By Seamus Bruner and John Solomon
"In the summer of 2015, Hunter Biden and his longtime business partner, the now-convicted felon Devon Archer, already had an ace connection to then-Secretary of State John Kerry: a third partner in many of their Rosemont Seneca ventures was Christopher Heinz, the secretary's stepson."
Posted at The New York Post: "Biden and Putin face off in Geneva amid elevated tensions" By Steven Nelson
"President Biden on Wednesday called Russia a "great power" and appeared to nod when asked if he trusts Russian President Vladimir Putin, sending the White House into damage control amid a chaotic introduction to the leaders' high-stakes meeting."

If you wish to discuss or comment on this newsreel, or any other Professor Preponomics article or post, we invite you to visit the Professor Preponomics GAB Page. There, you can converse with other Professor Preponomics readers and comment freely (subject to GAB's terms of service). The GAB link to discuss this article can be found here. We encourage thoughtful discourse as we are working to help everyone learn how to survive the dangerous and uncertain times ahead.