If There Is Such a Great Concern About COVID, Why Hasn't the Occupier in Chief Secured the Southern Border? Lambda Variant NOW IN TEXAS.
Why Indeed…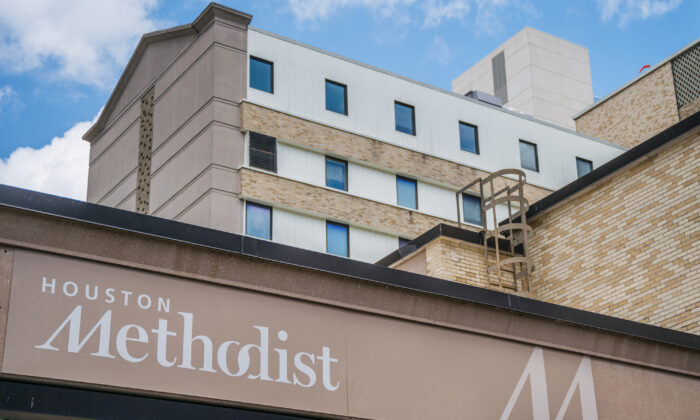 Posted at Zero Hedge from The Epoch Times: "Lambda Variant Confirmed in COVID-19 Patient In Texas Hospital" By Tom Ozimek via The Epoch Times
"The Lambda variant, dubbed C.37, was first identified in Peru last year before spreading to multiple countries in South America. It has been deemed a "variant of interest" by the World Health Organization (WHO), which in a recent report (pdf) indicated that 81 percent of COVID-19 cases sequenced in Peru since April 2021 are associated with Lambda."
…and in stories related to the southern border security:
Posted at The Charleston Press: "Biden plans to re-open the southern border and things will get a lot worse," Sen. Todd Young slams on President Joe Biden" By Cindy Carey
"At the beginning of the pandemic, then-President Trump issued a public health order that helped limit the number of illegal crossings. The Biden administration will soon lift that order," Young said.
Posted at the Office of the Texas Governor: "Governor Abbott Hosts Florida Governor DeSantis For Border Security Briefing In Del Rio"
"The crisis at our southern border isn't just a Texas issue; it's a national security threat," said Governor Abbott. "
Posted at The New York Post: "COVID cases reportedly surving in illegal immigrant detention centers" By Mark Moore
"Coronavirus cases are surging in crowded government detention centers, as the number of illegal immigrants being held in the facilities has nearly doubled in the past months…."
---
If you wish to discuss or comment on this post, or any other Professor Preponomics article or post, we invite you to visit the Professor Preponomics GAB Page. There, you can converse with other Professor Preponomics readers and comment freely (subject to GAB's terms of service). The GAB link to discuss this article can be found here. We encourage thoughtful discourse as we are working to help everyone learn how to survive the dangerous and uncertain times ahead.

We have also become part of the GETTR community. You are welcome to join the conversation with us there as well!